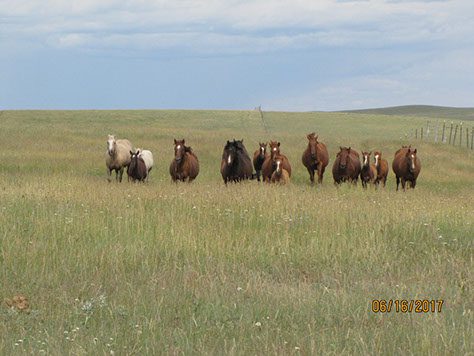 Owners: Dave and Susan Riesland

917 Grazing Assoc. Rd
Oshoto, WY 82721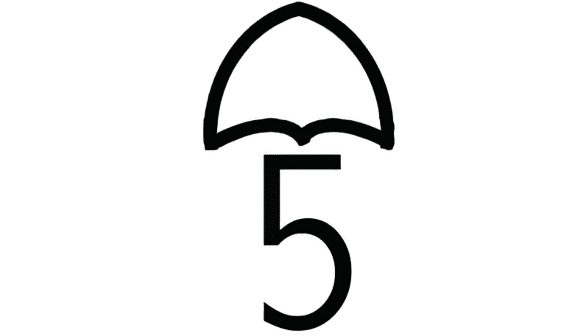 2014 was our first RQHBA sale. We are now gearing up for our 10th sale! Where does time go? We are so thankful we get to be a part of this organization! We have based our program on 2 beliefs: 1 – a good cow horse can excel at anything, and 2 – we won't sacrifice quality for the sake of color. Over the course of the years we have followed Chris Cix Horsemanship, and attended 2 of his colt starting clinics. While our Horsemanship has come a long ways, we are still trying to learn something new everytime we touch a horse. His methods have helped us to maximize results with being efficient with time.
Dave and I are very fortunate that we live in a rural country, with the opportunity for a lot of miles horseback. We are even more fortunate that our 2 kids, Curtis and Raelee have the same passion for horses and ag life that we do! Our kids have grown up horseback, and are turning into top hands!
We started our breeding program with a double bred Cutter Bill stud, Mr Royal Blake, who is no longer with us. He put a solid foundation under his babies with some speed and cow. We were then able to add Boonylensma, by Peptoboonsmal to our program. Boony had over $34,000 in NCHA earnings when he retired. Boony puts a lot of muscle and cow in his babies too. 14 years ago, we found a stud colt by Red Pepper Cat by Highbrow Cat, and added him to our program. Shield Five Ole Cat…aka Ole is fast and Cowy! He is a great size to ride, and has AQHA points in Heading, Ranch Riding, Stakes Race, and Pole Bending. Ole has also drug 1000s of calves to the fire. We are now crossing him back on Boony daughters and are super pleased with the outcome! With Boony getting up in years, we kept a stud colt by him, a palomino that we felt checked every box.
Boonys Cee is by Boony, and out of a daughter of Palo Duro Cat. His first colts arrived this spring, and we are very happy with them!
We look forward to visiting with customers and meeting new faces. Feel free to come visit and look at horses anytime! Give us a call, 307.467.5644 or 605.639.9482, or follow us on Facebook, Shield Five Quarter Horses. We would like to give a big thank you to the RQHBA sale in providing us a reputable sale to market our horses in, as well as to all of our customers….we couldn't do this without you all!
Shield Five Quarter Horses Stallions
Boonylensma
1999 Sorrel Stallion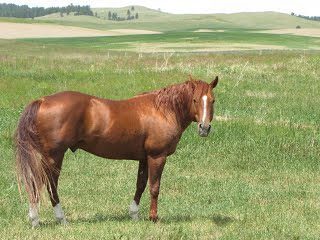 Boonylensma

1999 Sorrel Stallion

Peptoboonsmal
Peppy San Badger
Mr San Peppy
Sugar Badger
Royal Blue Boon
Boon Bar
Royal Tincie
Sapphire Olena
Doc Olena
Doc Bar
Poco Lena
Gay Sapphire
Gay Bar King
Ever Summer
Shiled Five Ole Cat
2010 Sorrel Stallion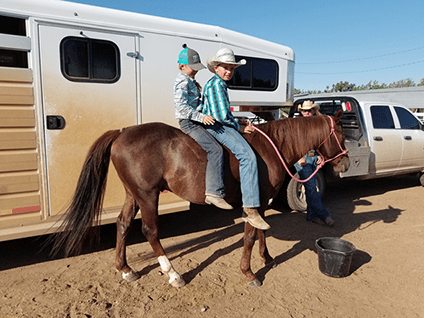 Shiled Five Ole Cat

2010 Sorrel Stallion

Red Pepper Cat
High Brow Cat
High Brow Hickory
Smart Little Kitty
Oaks Delite
Docs Oak
Freckles Delite
Miss Lena Sixteen
Boon San Lena
Smart Little Lena
Boon San Sally
Miss Holly Sixteen
Hollywood Bill
Miss Bar 16