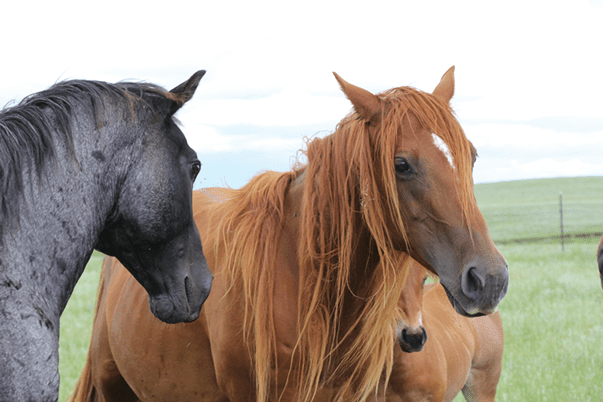 Owners: Glen & Janet Long

19020 Fox Run Rd
Enning, SD 57737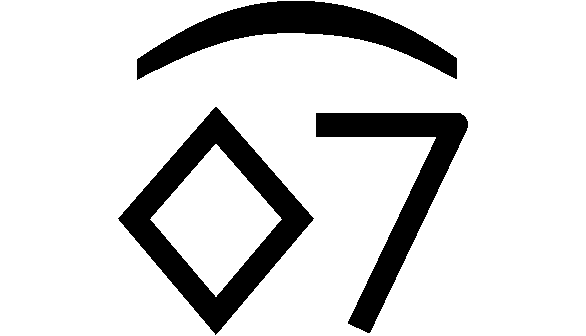 Our ranch is located north of Enning, SD which is 60 miles east of Sturgis. We have been raising Quarter Horses since 1997. All colts are eligible to compete in the AQHA Ranching Heritage Challenge.
Ranch, Rodeo or Pleasure. Our goal is to produce a versatile horse with color, conformation, kind willing dispositions, athletic ability to excel in any discipline.
We will be offering offspring of SIR BEA COWBOY: a 1996 Blue Roan Stallion, WATCH ME GO COWBOY: A 2007 Blue Roan Stallion and PADDYS SHOT OF SUGAR: 2007 Buckskin Stallion. We bred 3 mares to CS ARCLIGHT (a son of Regal Choice /daughter of Martha Six Moons) a bay stallion owned by Brad and Becca Andrews and will be offering 3 for sale. Colts out of CS ARCLIGHT will be eligible for the Five State and Cowboy State Incentive Fund, Kohr Quarter Horse Barrel Futurity, Fizz Bomb Classic and Red Desert Classic.
Our mares are diverse with foundation breeding, a few cow bred and speed bred mares. Mares are selected for our breeding program based on disposition, conformation, pedigree and athletic ability. Most of our mares are ridden prior to entering our breeding program.
Colts will be for sale at RQHBA sale, PRQHBA sale in Broadus, MT and Sugar Bars Legacy Sale in Sheridan WY and will offer a few private treaty at the ranch.
Our best reward in the horse business is to hear of the buyers success with a colt we have raised.
Come visit us at the ranch anytime.
Long Quarter Horses Stallions
Sir Bea Cowboy
1996 Blue Roan - 14'3 1200 lb blue roan stallion. Color, conformation, and a kind disposition are the trademark of this stallion. Sir Bea Cowboy stamps his colts with a pretty head, kind disposition, lots of bone and a big hip. "Chaz's" colts are smart and easy to work with.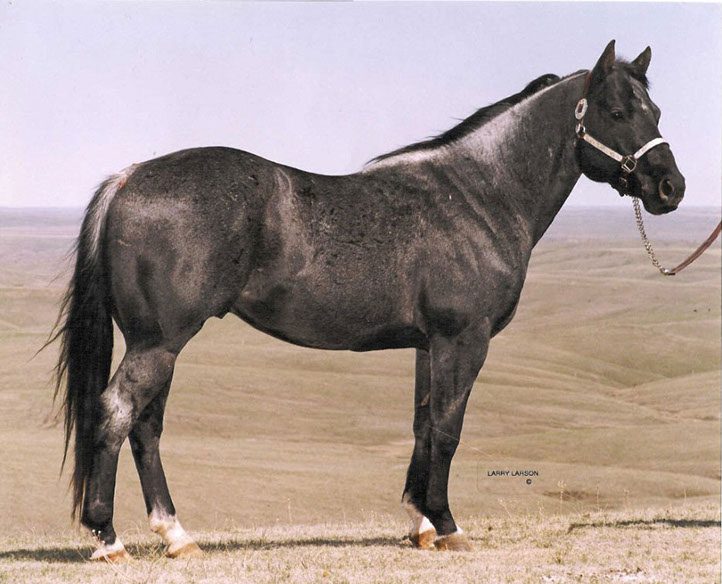 Sir Bea Cowboy

1996 Blue Roan - 14'3 1200 lb blue roan stallion. Color, conformation, and a kind disposition are the trademark of this stallion. Sir Bea Cowboy stamps his colts with a pretty head, kind disposition, lots of bone and a big hip. "Chaz's" colts are smart and easy to work with.

Bee Lowa Cowboy
Snippys Cowboy
Snippy Star Jack
Cow Lady Drift
Jaycee Rilette
Jimmy Mac Bee
Rocky Rill
Lien Cuisine
Sir Beat
Hard To Beat
Fanny O'Sullivan
Cuellars Lass
Cuellar Bars
Miss Deelee Bob