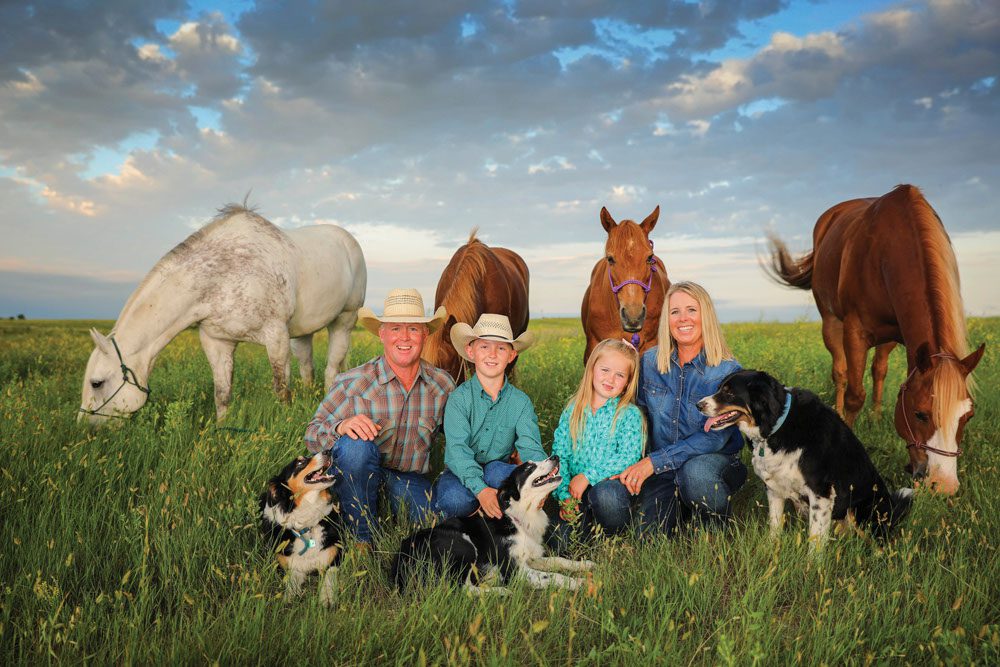 Owners: Clete and Kristy Schmidt

11622 Brooker Rd
Belle Fourche, SD 57717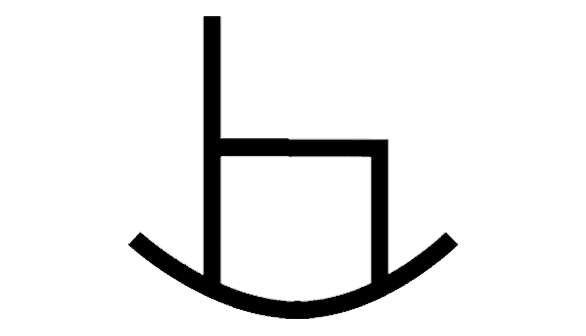 Welcome to the 2023 RQHBA Sale! This is our 4th year with this great group of quarter horse breeders.
We hope you enjoy your visit to the Black Hills, Belle Fourche and Besler's Cadillac Ranch. It's a beautiful area and I feel very fortunate to have grown up right up the road along the Redwater River where my parents, Ralph & Becky Crago still live today. Growing up here, there were many hours spent horseback- riding the hills and the creek bottoms calving, lambing, foaling, hunting and fishing. Great memories and many good horses have been made in this area. We live 20 miles north of Belle Fourche with our 2 children, Casen-14 and Kyler-10. We raise horses, cattle and sheep. The kids have kept us on the go with football, basketball, dance, 4-H and rodeo. Both of our kids have competed on home raised horses in 4-H Horse shows with great success. They also compete in playdays and a few junior high and 4H rodeos. Clete and I competed in Billings at the AQHA Ranching Heritage Challenge last October and had some success on our horses. Clete, Kristy, Casen and Colby Crago won the 2022 Butte-Lawrence County Fair Ranch Rodeo riding home raised horses.
We are excited to introduce Platinum Ferrari as the sire to our foals this year being offered for sale. Platinum Ferrari is a 6 year old Blue Roan Stallion owned by Curt & Cheryl Westland and bred by Chuck and Mary Crago. Platinum Ferrari, aka "Nelson" is a son of Platinum Bully (Bully Bullion x Blue Array), Bully Bullion SI 104 (LTE $225, 384). Sire of earners over $3.3 Million! Blue Array is a Proven Futurity, Rodeo & 1D money winner herself. Platinum Ferrari's dam CM Dashin Bronsin is by NFQHR All Around Champion PC Bronsin, sire of numerous arena champions! Out of CM Special Shake, #6 Future Fortunes Broodmare of 2013! Nelson has a super disposition. He is kind, smart and athletic. He has been used on the ranch and will soon be going to the roping pen. We are excited to see his foals this spring. These foals should have plenty of cowsense, bone, athletic ability and speed to be truly versatile horses. Our mares run out in good sized pastures and foal. The foals are exposed to many elements alongside their mothers. All foals from the Crago/Schmidt Ranch are AQHA Ranching Heritage Challenge eligible. All foals purchased through the RQHBA sale are eligible for our Futurities.
Thanks for your interest in our horses and we hope to see you at the sale. Please feel free to call and come out and view our horses anytime at the ranch. 605-641-2298 or 605-641-0669
Crago / Schmidt Quarter Horses Stallions
Loves Jessie James
2001 Dun Stallion
Loves Jessie James

2001 Dun Stallion

Taylor Jess Tivio
Jessie Tivio
Poco Tivio
Jessie's Honeydew
Rosa Blaze Taylor
Sugar Bars Blaze
Miss Jessie Taylor
Beckwith Lobo
Beckwith Dun
Classy Flap
Beckwith Babe
Anne Lobo
Lobo Roper
Buckshot's Mary Jane